07-25-2015, 05:38 AM (This post was last modified: 04-28-2017, 09:38 AM by Dean Roddey.)
Amazon Echo Hue Simulator Driver
Version 1.1
This driver will allow control of your CQC devices from the
Amazon Echo
.  
This is accomplished by simulating the Phillips Hue bridge on your local network, these will show up as connected devices in the Echo app.
Here is an example of what it can do...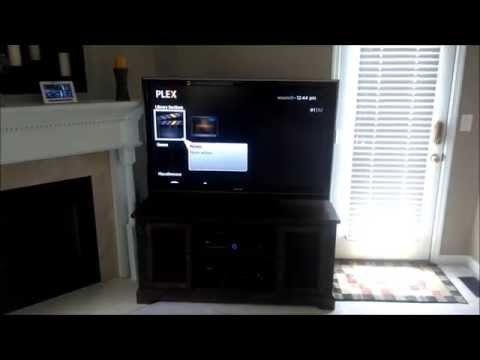 Release Info
Version 1.0 Original Version

Version 1.1 Fixed issue with switch type causing echo to not recognize devices

Configuration File
You need to create an XML configuration file to map voice names to devices.  Here are the rules for that file, an example is posted below...
Default location <CQCDir>/CQCData/MacroFileRoot/Drivers/EchoHueSim/EchoConfig.xml

All <Device> tags must be enclosed in <Config></Config> tags

Each connected device should be in it's own <Device></Device> tags

<Name> - Voice tag/name used by the Echo to activate the device.  Must be unique.

<Type> - Switch/Dim - Switch for on/off devices, Dim for devices that support more than on/off

<Moniker> - Optional Driver name/monkier to control

<Field> - Optional CQC field name to control

<OnValue> - Optional command to send to CQC when Echo sends an On command

<OffValue> - Optional command to send to CQC when Echo sends an Off Command

Setup
I apologize for the complexity of the install but due to the way both the Echo and CQC (no TCP listener) work, this is as simple as I could make it.
The CQCEchoRelay

file must be unzipped with 7ZIP

, this was done due to forum file size limits.

Install CQCEchoRelay Service on a machine on your network (Run the Install_CQCEchoRelay batch file as an Administrator).  By default this will run on TCP port 8585, but you can change that by running the install file with the /P:<port> option.  Install_CQCEchoRelay /? for more info.  A firewall entry will also be automatically created.

Create an XML config file and place it under MacroFileRoot.  The default location is <CQCDIR>\CQCData\MacroFileRoot\\Drivers\EchoHueSim\EchoConfig.xml.

Add the driver in the CQC Admin Interface.

Driver Installation
IP Address/Port

- Enter the ip address of the machine running the CQCEchoRelay.  This must be an IPv4 interface address, localhost/127.0.0.1 and IPv6 will not work.


Echo Name/Address

- Enter the DNS name/IP Address of your Echo.  This is just used for discovery but it is best if your Echo is on a static/fixed address.


Config File Location

- Path to your XML configuration file under MacroFileRoot.

Discovery
You must discover your devices in the Echo before they can be used.  Up to 61 devices can be discovered.  If you have multiple Echos,
you must start discovery from the Echo entered during the driver configuration
.  All the Echos on the same account will share the same list of devices.
After you have built your configuration follow these steps:
In the Echo app or web portal under settings Forget All Connected Devices.

Set the driver's Discover field to True (discovery lasts 60 seconds).

Say "Alexa, discover my devices" (from echo you entered during driver installation)

The Echo will report back the number of devices found, this should match the number in the drivers Device Count field.

Export
The driver has the ability to create a configuration file for you based on all of your v2 Scenes, Lights, and Relay type fields in your other drivers.
In order to use this the driver must be loaded first, so you will need to create a dummy config to get the driver loaded then run the export by setting the Export field to True.  This will generate an export file under macrofileroot with the date/time in the file name.  It will not overwrite your existing file.  You can then use this file or copy items from it to your main config file and reconfigure/reload the driver.
Usage
The driver can be used in two different ways.  The first way is to control fields directly.  To do this you put in your Moniker/Field in the configuration file for the device and optionally things like onvalue/offvalue.  The driver will then turn on/off (or set a card4 value) for that field directly based on Echo commands.
The second way to use the driver is with "dummy" devices.  You can just configure a <Name> and <Type>.  The driver will send a CQC User Action Event anytime a command is sent by Echo with a value of Name,Cmd,Value.  This can then be used in triggered events to do anything you want.
Voice Commands
On/Off

-
"Alexa, turn on <name>.",
"Alexa, turn off <name>."


Dim

-
"Alexa, set <device> brightness to [##]%"
"Alexa, set <device> to [##]"
"Alexa, dim <device> to [##]%"
"Alexa, dim <device> to [##]


Caveats:
In testing up to 61 devices were discovered.

May conflict with the Hue Bridge, do not discover devices in both the driver and hue bridge from the Echo

Devices may show up as "offline" in Echo App but should still be controllable.

The CQCEchoRelay relies on a network utility named ncat.exe.  This tool is also regularly used by network security experts and some hackers.  Because of this it is sometimes reported by Antivirus tools like Symantec as a virus.  It is not a virus and is required for the driver to work.  If you have AV issues you will need to exclude the executable from your AV program. "C:\Windows\System32\ncat.exe".

The CQCEchoRelay Service will autostart but not show up as running or started.  If you see ncat.exe in your task list or you run the

netstat -ano | find "8585"

you can verify it is working.

[Dean: A change in the HTTP client in the 5.x time frame caused an ambiguous type name in this driver. It's a trivial fix so I have attached a 5.x workable version of the original driver pack. Wuench, if you ever update this, we can get this simple fix into it so that this extra pack can be gotten rid of.]