ok, so I really like the whole auto gen thing, but most of my drivers are not V2'd, so at least for now I am sticking with my current templates, but I am trying to spruce them up a bit... and make it work/fit with my newish Acer Tablet... also play with some of the new CQC features and such...
so I stole the autogen'd Movie CAB, and prescaled it down to fit in an overlay...
that part worked perfect...
but I am having one little minor issue...
nothing shows up in the CAB on my tablet...
Exhibit A:
in the middle section there is an 800x530 overlay...
but to add to my confusion, if I open up the same template in a IV on my Desktop, (BOB) then everything works perfectly...
Exhibit B: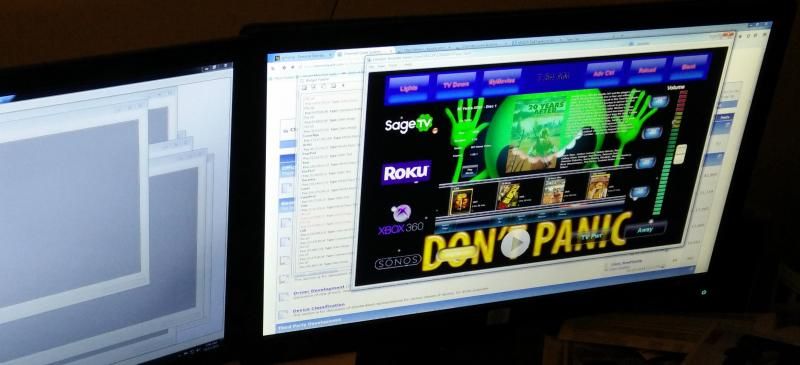 so what is so special about the Tablet that makes it not get any data?
it is connected to the master server, otherwise the main base template wouldn't be there, and I wouldn't be able to load the MyMovies Overlay (starts out with a Sage Overlay)...
is it just because the Tablet runs Win8 and Win8 is an evil abomination against nature?
NOTE: As one wise professional something once stated, I am ignorant & childish, with a mindset comparable to 9/11 troofers and wackjob conspiracy theorists. so don't take anything I say as advice...